Google is a wonderful invention, think of anything you want to know and wheras at one time you'd go to the 'Encyclopedia Brittanica, now you just 'Google it'.
But this does have its disadvantages as you do get overwhelmed with information and options which can take you hours to sort out the wheat from the chaff and get a proper answer.
To me time is important, and I'm sure you too, so imagine how frustrated I was at trying to find and book a decent hotel recently. Checking various booking sites, review sites and then the hotel sites was taking an eternity, with flash 'offers' springing up to further confuse, then I discovered the answer………. .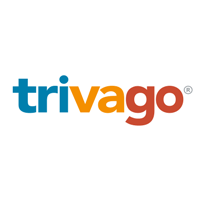 Trivago is what I like best – a 'one stop shop' for hotels.
It basically amalgamates all the hotel search engines and allows users to compare hotel prices in just a few clicks from more than 250 booking sites for over 1 million hotels throughout the world.
Wow talk about a time saver…give it a try now and remember you can always link to it directly anytime from our "1 stop shop" at  philpickwick.com .